News
What a welcome return of the BMB retreat!  Many thanks to all of those who joined, and a special thanks to Sam Sternberg and Nicole Marotta for organizing the wonderful day.  The shared passion, enthusiasm, and engagement was palpable as BMB showcased their impressive range and depth of research.  It was a great start to this academic year, and gives us much to look forward to.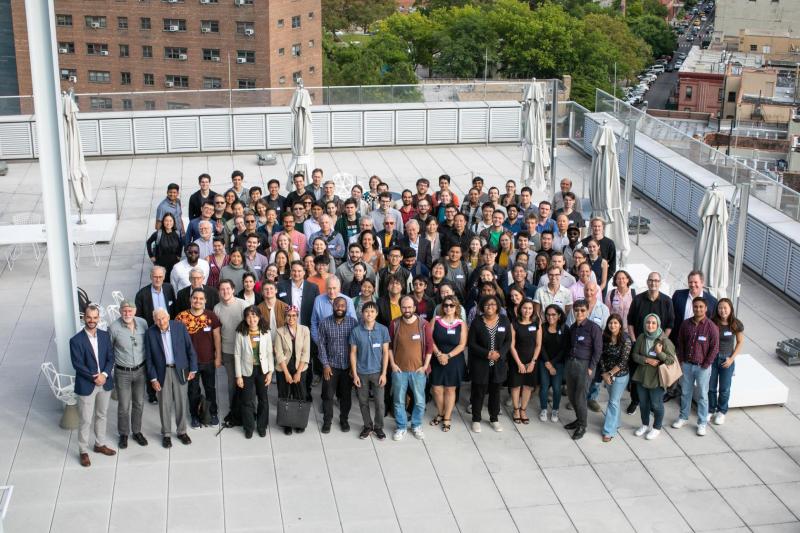 Top Stories
Taking place in the Zuckerman Institute, the retreat will feature faculty presentations on some of the most cutting-edge developments in our department, with a keynote lecture from Charles Zuker.

Dr. Sanne Klompe and her PhD advisor Dr. Sam Sternberg have cause for celebration, as Klompe has completed a remarkable clean sweep of graduate student awards.

The IUCr awarded the 13th Ewald Prize to Wayne Hendrickson for developing MAD/SAD methods and crystalographic theory, transforming protein structure prediction via an explosion of solved structures.

Dr. Glasgow shapes proteins for new tasks, democratizes science, teaches algebra to incarcerated students, and empowers excluded communities to tackle their problems from the bottom up.
Latest News
The Department of Biochemistry and Molecular Biophysics at the Vagelos College of Physicians and surgeons would like to say a big THANK YOU to these amazing women.

Congratulations to our newest faculty member, Roy Vagelos Professor Hashim Al-Hashimi!

New findings may help Columbia researchers develop a gene editing tool that can make more precise edits than CRISPR-Cas9.

A new discovery by Sternberg lab could fix one of the major shortcomings of current gene-editing tools, including CRISPR, and offer a powerful new approach for genetic engineering and gene therapy.

A new study of a single-celled eukaryote with 16,000 tiny chromosomes may shed light on a recently discovered feature of the human genome.

Interview with Dr. Laura Landweber